these are the products in my makeup bag- click on any item to shop!
lancome cils booster xl- super enhancing mascara base
I added this mascara base into my makeup routine a few months ago and I never go without it now! I apply it and let it dry before applying my normal mascara. It helps to make your mascara look thicker and fuller!
lancome hypnose drama waterproof mascara
I switched to this mascara a few months ago and have been really loving the curved wand! It makes it so much easier to apply the mascara, and gives my eyelashes a lot of volume.
I like to apply this highlighting powder on my forehead, my nose, under my nose, on my chin, and under my eyes to contour my face. I also use it under my eyebrows and on the inner corners of my eyes to lighten up those areas as well. It gives my face a glowy look, which works well when coupled with my bronzing powder.
I use shade "Capri"
I use this brush to apply my highlighting powder
I use this bronzing powder along my hairline (I make the shape of a number "3" as I apply) and on my jawline to contour my face.
I use shade "Laguna"
I use this brush to apply my bronzing powder
nars sheer glow foundation
I just recently switched to this foundation, and love how buildable it is- I can use it for my everyday look, but I can also build it up to make it thicker for the days I have photoshoots, etc.
I use shade "Gobi"
real techniques Instapop face brush
I use this brush to apply my foundation
anatasia beverly hills brow definer
I just recently added this brow definer into my routine, and I have been loving it! The triangular-tip at the end helps to make filling in my brows a much easier process.
I use shade "Medium Brown"
benefit gimme brow eyebrow gel
I have been using this for a long time and cannot go without it. I always put it on before I leave the house to go anywhere, even if it's just the gym. It helps to fill in my brows and makes them look fluffy!
I use number "3"
NARS soft matte complete concealer
I have been using this concealer for the past few months. I really like to use it underneath my eyes when I'm looking tired, and I also use it to conceal any breakouts I have.
I use shade "Creme Brulee"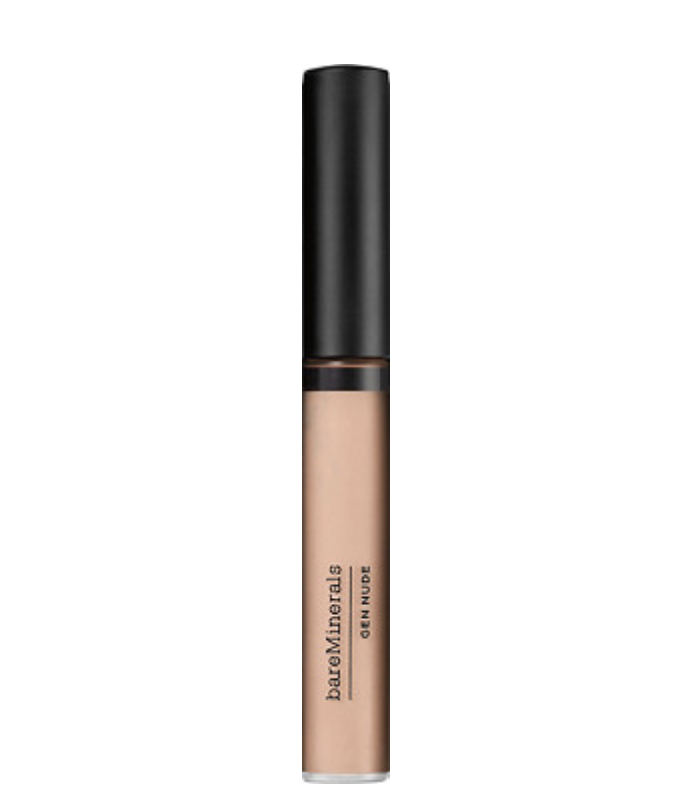 bareminerals gen nude eyeshadow + primer
I like to put this on my eye lids before applying my eyeshadow. It helps to keep the eyeshadow looking good all throughout the day, and it goes on so smoothly!
I use shade "Exposed"
I apply this on my cheeks, and it gives me a healthy glow.
I use shade "Pulse"
Real techniques blush brush
I use this brush to apply my blush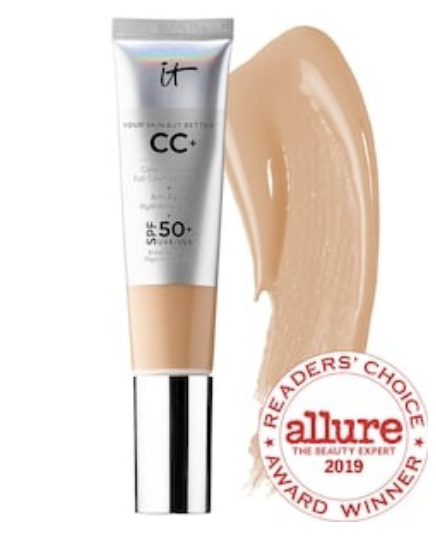 I apply this cc cream before I put on my foundation. It gives my skin hydration, SPF protection, and an evened appearance.
PS. This is the perfect thing to wear during the summer if you want to go light on the makeup! You don't need to put foundation over it- it gives a pretty covered look on it's own!
I use shade "Medium"
laneige lip sleeping mask
I like to use this lip mask during the day rather than at night, because it feels a little sticky like a lipgloss would feel. This lip mask smells amazing & makes your lips so soft!
I have been using this palette for a long time- this thing lasts forever! There are so many amazing colors to choose from.
I like to use colors: blanc, canvas, lit gold, cool taupe, dark mocha, and clay.
I use shade "Rum Punch" and absolutely love this as an everyday lipstick option. I think this color looks good on any skin color!
revlon super lustrous lipstick
I use shade "wine with everything" and it is my favorite red lipstick to use when I want a little pep-in-my-step!
YSL'S liquid matte lip stain
Shade "25" is the perfect every day lipstick color. I love how long it lasts for!
smashbox waterproof eyeliner
This has been my favorite eyeliner for a while because I love how it sharpens itself every time I open and close it! It is also waterproof, which every girl needs.
I use shade "Penny Lane"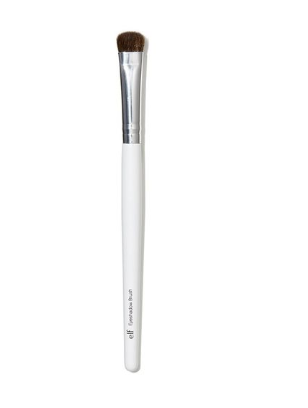 I use this brush to apply my eyeshadow (I use the same brush for all of the shades I wear)